PTFE hoses, stainless steel hoses, for transporting fluids

Chemistry - Petrochemistry - Pharma - Agrifood - Energy - Industry
Our values are driven by the ever increasing reliability of our products and services. With the objective of contributing effectively to the proper functioning of our customers' means of production. Our business is the manufacture of flexible PTFE, stainless steel and rubber for the transport of fluids.

Established in the chemical industrial sectors, we offer our products and services in the fields of petrochemicals, the production of fertilizers, basic food and nutrients, pharmaceuticals, cosmetics, ..
Our strengths: 1) in-house mastery of the production of our products 2) expertise in the choice of materials 3) speed of response and manufacturing
We Manufacture And Offer Equipment In Addition To Our Range Of Hoses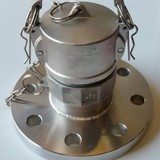 All stainless steel adapter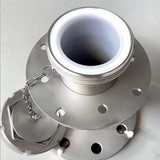 PTFE coated stainless steel adapter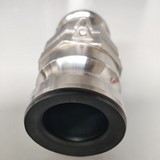 Adapter for PTFE coated cam coupler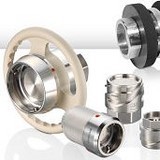 Anti-drip fittings
316L stainless steel and hastelloy C4 equipped with FFKM seal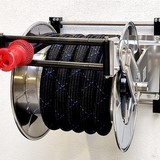 Stainless steel and steel reels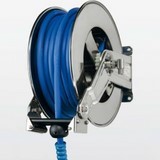 Stainless steel and steel reels
Technologies and Materials Used
Different solutions exist for the transport of fluids. The most commonly used are those described below. However there exist other. Let us know your requirements, we will advise on the most appropriate solutions.
PTFE
PTFE is a material with remarkable qualities to convey a wide variety of chemical agents.
PTFE is undoubtedly the most suitable material and more resistant to chemicals of all kinds. Its molecular structure and its resistance are impaired or by high temperature fluids or by a high ambient temperature (-70 ° C to + 260 ° C). PTFE has a coefficient of friction lower (0.05 to 0.20) and this resulted in a small loss in charge, which makes it suitable for high flow rates. It is also very powerful to convey the most viscous materials due to its very low grip.
Covered with a metal braiding or polypropylene enclosing the PTFE core gives it great flexibility and excellent pressure resistance.
Stainless steel
We carry in our workshops stainless steel hoses in a size range from 6 mm to 250 mm nominal diameter.
Metal hoses are suitable For Many applications for gases and liquids Conveying it in a temperature range from -200 ° C to + 600 ° C.
We offer a full Range of fittings That can be welded (QMOS) regarding requirements of the specifications (3 parts fittings M / F or Gas Npt, flange, collar, cams, smooth tip, etc ..)
Rubber
Rubber hoses (natural or synthetic), according to the components and different frames that constitute them, can be used in a large number of application and that in the pressure and temperature ranges extensive. They are most often used to convey fluids such as:
Water, hot water and steam.
Hydrocarbons
Food for products.
Pulverulent, gases, chemicals.
composite
Composite hoses are specifically designed for suction and delivery of products such as:
Petroleum liquids and solvents (including 100% aromatics).
Chemicals at temperatures between -25 ° C and + 82 ° C.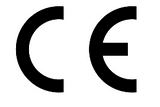 Our Products Are Made in France And Benefit FROM CE Marking According to DESP 2014/68/EU, Article 4 And Categories I to III.